Colegio Cristiano Havila celebrated its quinceañera in grand style recently, marking 15 years of educating and loving the children of Los Cedros, Nicaragua.
A quinceañera is a 15th birthday party. Similar to a Sweet Sixteen, a quinceañera is a major milestone for girls in many Latin cultures, and it is often met with lavish and joyous celebration.
Havila did it up right, welcoming current and former students and their families onto campus for an evening of memories, tributes, music, dancing, and food.
The evening started with a processional that included fifteen students who will turn 15 this year, each wearing a color representing one of the school's core values and escorted to the stage by parents or guardians. Next in line came this year's 11th-grade students, who will be Havila's first class of high school graduates. They were followed by an impressive array of former students, some of them with their own children. Other honored guests included sponsors of students and representatives of UNIDOS Nicaragua and Northshore Community Church, who have supported the school in countless ways since it was founded in 2005.
The program featured a choir of current students, a dance performed by the 15 students representing the school's core values, a traditional Nicaraguan dance performed by a teacher, and speeches of gratitude and honor given by current and former students, staff, and American supporters.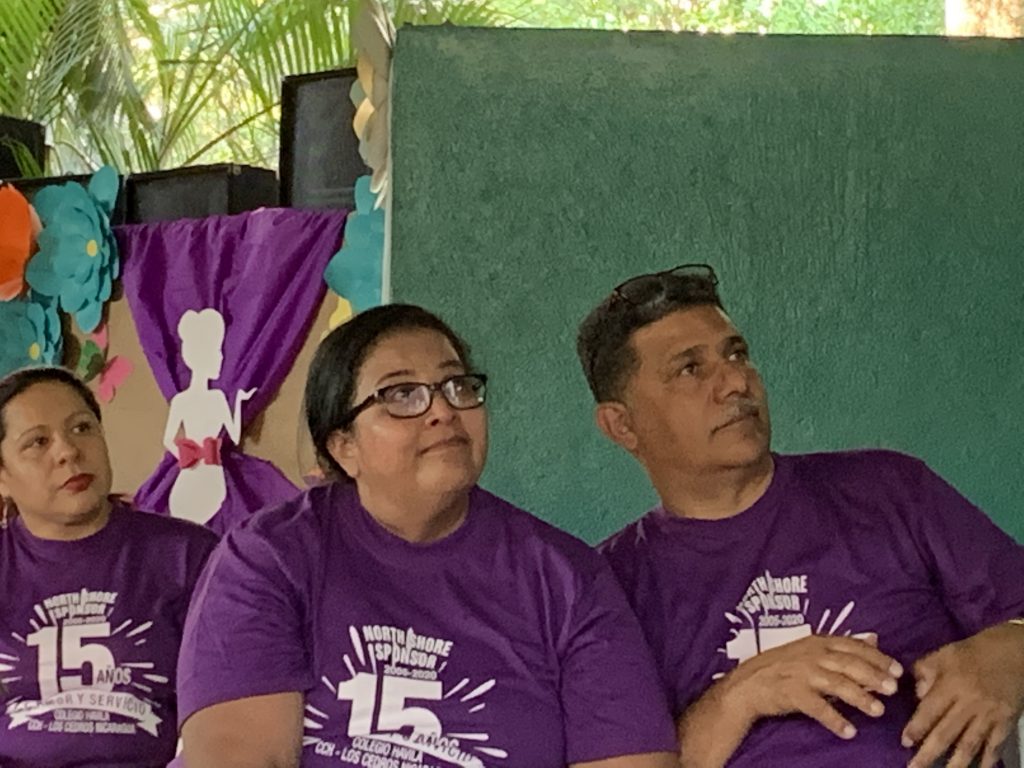 A slide show told the 15-year history of the school, which began with about 25 students meeting in a small church and has grown to about 320 students who meet in nine buildings on eight acres. The slide show seemed to be especially meaningful to the former students, many of whom saw photos of themselves as preschoolers.
The evening closed with a meal that fueled reminiscing, reunions, laughter, and, in some cases, tears of joy and celebration.