When Ronn Wilson first visited Colegio Cristiano Havila, he was overwhelmed by the extreme poverty of the students. "That night I mourned and grieved. My heart broke. I broke. I felt sorrow for the vast amount of money and time I've spent on luxuries and conveniences, when many of these people and their children didn't know where their next meal was coming from."
Ronn knew that when it came time to sponsor some of those children the following school year, he was going to be part of the solution.
When he saw the photos of the students who needed sponsors, his memories came flooding back. Laid out on a counter, the photos showed the poorest of the poor children of Los Cedros, who needed the sponsorship program to be able to attend school. The children were as young as three, as old as twelve. Many of them were dressed in torn, dirty shirts, and some featured obvious signs of malnutrition.
The photos broke Ronn — again.
"I came up to the counter and wanted to sponsor a student, only to see so many who had not been sponsored," Ronn said. "I felt a powerful tug on my heart and told the volunteers to put our names on any of the students who hadn't been sponsored by the end of the day. No matter what. All of them. The volunteers were hesitant, but I insisted."
Ronn prefers not to talk about how many students he and his wife, Valesa, have sponsored over the years, but he loves to talk about the profound impact the students have had on their lives.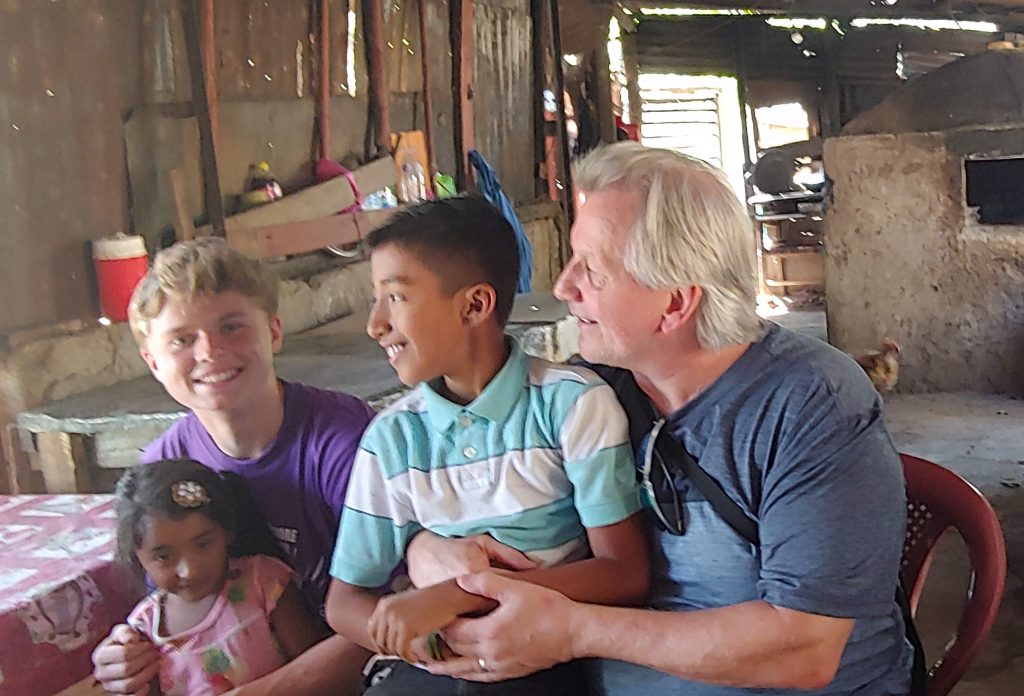 Ronn and Valesa know all their sponsored students by name. They know the family situations, the children's ages, their favorite colors, and their favorite activities. Ronn and Valesa pray for them often and send them cards and letters of affirmation and encouragement.
As a couple, they have visited Nicaragua several times to meet their sponsored students and some of their families, and to support the school.
"The number of students is not important," Ronn said. "What is important is how God has blessed us with wealth and time in our country. When held to account for how it was all used, we wanted to be good stewards. My wife and I sponsored these children by God's grace and faith and He has provided. We have been back to Nicaragua many times and continue to love these people and those beautiful kids."
Hundreds of sponsors and students have had an experience similar to that of Ronn and Valesa through the Sponsor a Student program.
Havila was founded by a church in Los Cedros to provide education for the poorest of the poor in a country where a lack of education means a lifetime of economic struggle. The founders of Havila wanted to provide an opportunity for the children of those families to have a chance to break their cycle of poverty.
Havila has become a first-rate school, in large part because of Sponsor a Student, which provides more than 70 percent of its operating funds. As a result of this support, the school is accessible to families of modest means, and the severely poor are admitted at no charge.
Each of the students knows that someone in the United States knows their story, writes to them, loves them, and probably has their photo on a refrigerator or bulletin board next to the most recent drawing they have sent them.
All of this has been possible because of sponsors like Ronn and Valesa.