Urgent Relief Needed
Urgent help needed for the families in Los Cedros.
Life in Los Cedros, Nicaragua, has recently become considerably more desperate. Unemployment continues to rise, more and more people are dealing with a significant illness that is claiming lives, and the cost of living is skyrocketing.
The suffering and despair are great, and we are determined to make a difference. Working through a local church, UNIDOS Nicaragua has sent down sizeable financial gifts from our donors and our reserves to provide aid for families in severe need.
But the end of this situation is not in sight. Our brothers and sisters in Los Cedros tell us that there are many more families in need, and this type of help may need to be cycled through more than once. At this moment, we do not see a light at the end of the tunnel.
We know that many of you are also in difficult times right now, and we hope that you are able to access everything that you need, be it physical, financial, social, emotional, or spiritual.
If you are able, however, please consider making a donation that will help provide immediate relief in Los Cedros.
All urgent relief donations will be used to provide direct aid to the people of Los Cedros in this time of great need.
Sponsorship payments will continue to support the operation of Havila Christian School.
To donate by check, make your check out to "UNIDOS Nicaragua" and mail it to:
UNIDOS Nicaragua
9805 NE 116th Street
PMB #7493
Kirkland, WA  98034
Frequently Asked Questions (FAQ)
Because of your generosity, our partners in Los Cedros have been able to serve their community in a number of ways. Since early May they have provided food and other basic necessities to 92 families. These deliveries typically include rice, beans, sugar, salt, soap, Clorox, masks, and toilet paper. In addition, our partners have helped many families pay for medications, hospital expenses, refilling oxygen tanks, and, sadly, funeral expenses.
Your donations may be tax deductible, and you will receive a giving statement from UNIDOS Nicaragua.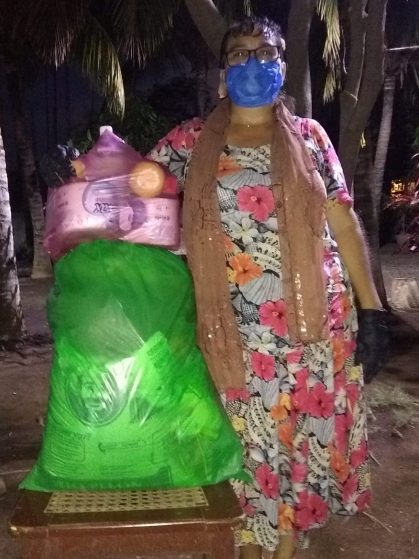 Your donation helps feed the people in Los Cedros.